Canadian Forces Members
At CigVape, we support our troops!

In Store Purchases
We are proud to offer a 10% discount to our Canadian Forces service men and women on anything they purchase at CigVape.
The Canadian Forces appreciation discount is offered in all of our stores.
Terms & Conditions
Official military ID must be presented in order to receive the discount.
All other Terms & Conditions apply.
Website Purchases
CigVape also offers a Canadian Forces appreciation discount of 10% for website orders. In order to receive this discount, you will need a valid CF1 ID card.
Apply for a CF1 card:
https://www.cfmws.com/en/OurServices/CFOne/Pages/default.aspx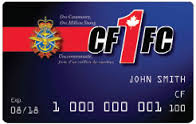 Applying for a Canadian Forces Discount Coupon Code:
Email us a photocopy of your CF1 ID to contactus@cigvape.ca
We will generate a Discount Coupon Code which will be your CF1 ID number within 5 business days.
You must have an account created with CigVape.ca.
The Discount Coupon Code will be linked to your name in your account.
The name on the ID must be the same as the name on the account.
Using your Canadian Forces Discount Coupon Code:
Login to your account.
Add your items to the cart.
Click on the Shopping Cart link.
Enter your Discount Coupon Code in the Apply Discount Code section.
Complete your transaction via checkout.
Terms & Conditions
The Discount Coupon Code must correspond with your account name. If the Discount Coupon Code does not match the account name associated with it, the order will be cancelled and the Discount Coupon Code will be removed from the system.
All other Terms & Conditions apply.
Rewards Points Program
You will still be honored your points with every purchase. The Reward Points program is one point earned for every dollar spent before taxes. Due to a discount being applied, a point reduction will be issued for the difference.